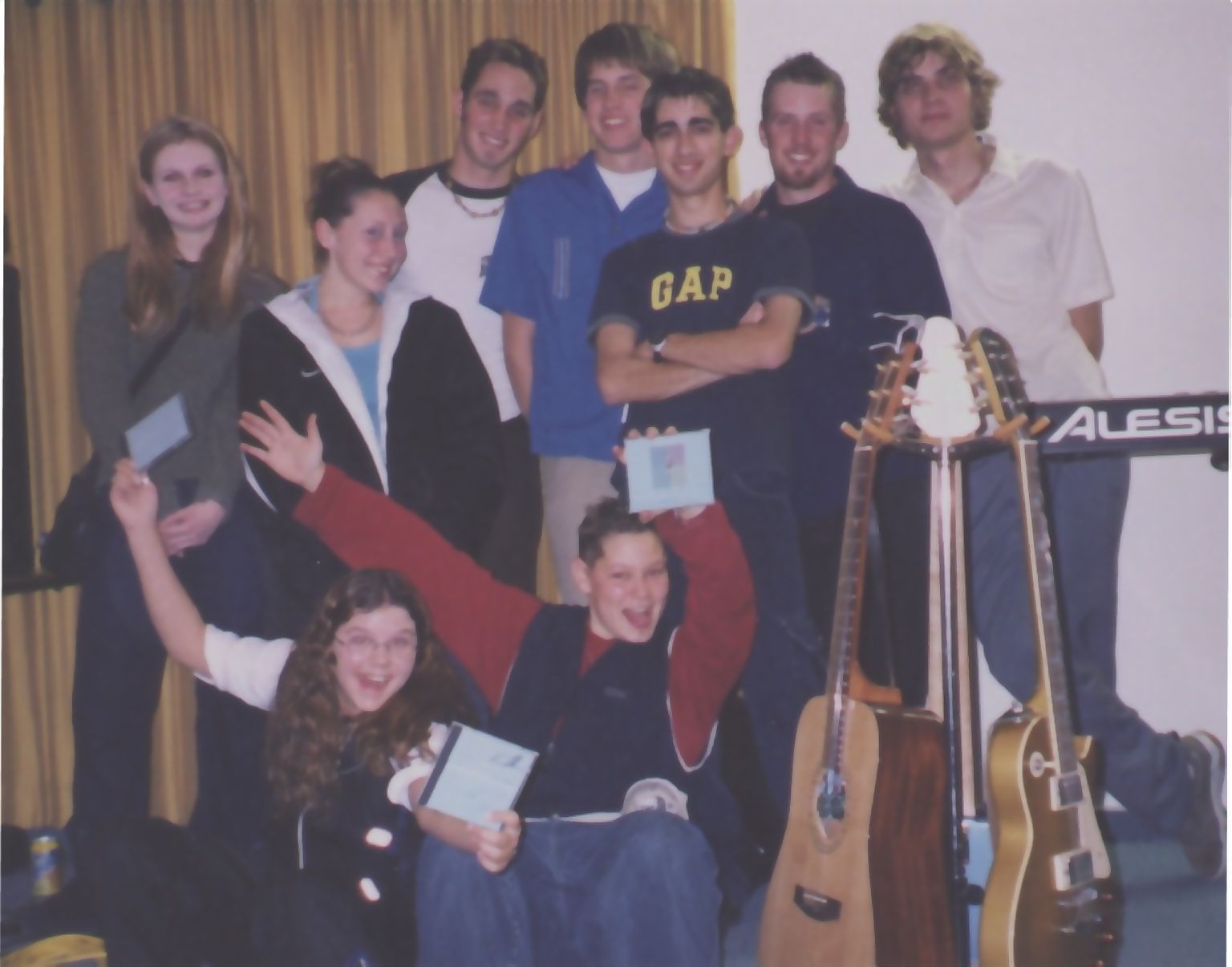 WELCOME!


Hello, and welcome to the WAKE Website! We are the youth group of Bethel Pentecostal Church in Thedford, Ontario, Canada.



In the picture to the left you can see the band Red Umbrella along with Helena, Billie, Rachael and Courtney.

If your browser doesn't automatically go there within a few seconds, you may want to go to the destination manually.
NEW E-MAIL AVAILABLE!
We are now offering a new e-mail service through zzn.com. You can now get an e-mail address like yourname@wakeyouth.zzn.com by visiting our E-Mail page listed on the side bar!




We are located at Bethel Pentecostal Church
143 Anne Street
Thedford, Ontario
N0M 2N0
Phone/Fax: (519)296-4468



We meet every Wednesday evening at 8:00PM. So, feel free to stop by and join us.
WE HAVE A NEW NAME!
Over the recent months we have had a poll on our website to help us select a name for our group. Our groups new name is: WAKE

Along with the name we have created a mission which goes along with the new name. You can read our mission by visiting the MISSION Page



MAKE SURE TO CHECK OUT THE WHAT'S GOIN ON? PAGE
Make sure to check out the What's Going On Page! You will find information about any upcoming events.



If you would like to sign up for the WAKE Newsletter called bethelpentecostalyouth fill in the form below!



Once signed up for the newsletter you may also use the e-group chat




ATTENTION PARENTS


Parents/guardians may also want to sign up for the Parents of WAKE (parentsoby) newsletter. To sign up fill in your e-mail address below.



Meshack Ambuka
Our group sponsors Meshack through Compassion Canada. Remember to always pray for Meshack






SEND E-CARDS TO YOUR FRIENDS!


Do you want to send an electronic greeting card to a friend or a loved one? If you do CLICK HERE.




Please sign our guest book by visiting the Guest Book Page. You can also view the guest book by clicking the link below.